During 2011, almost 20,000,000 holidaymakers chose to spend their vacation time onboard a cruise ship, as opposed to taking a more traditional break. You will probably agree this is a gigantic number of passengers and a credit to the growing popularity of cruise holidays!
The stats have not yet been released for 2012, but we're told to expect there will be a further increase. In fact, CruiseMarketWatch.com predicts the cruise industry will have an annual growth rate of approximately 7% each year until 2017! That's a lot of people choosing to cruise! But why?
In this article we'll explore three possible reasons
1) Lots of choice, plenty of stunning scenery – all for minimum fuss.
Cruise holidays offer something unique, which other types of vacation just can't compete with: an access all areas pass to a variety of amazing locations with minimum fuss! Want to tour Europe or visit a range of islands in the Pacific? No problem, you can do that on a cruise holiday without worrying about packing and unpacking, train and flight times, legroom or getting lost! There's a real benefit of having a nice, cosy cabin to go back to at the end of each day!
In addition to visiting a range of cities or island hopping around exclusive destinations, cruising offers a rare glimpse of spectacular views and you can sample breathtaking scenery from sea! Sail the beautiful blue ocean, visit amazing Norwegian fjords and float past glaciers by day, and then sit back and look up to a sky full of glittering stars at night!
Or, imagine visiting the Galapagos Islands famed for Charles Darwin's discoveries and exploring places untouched by man, spying iguanas and giant tortoises while taking in impressive views of sandy beaches and volcanic peaks. Bliss!
And we cannot forget to mention recent increases of new port availability, the addition of unique destinations and the exciting and invigorating excursions which have all led to the increase and desirability of cruise holidays, giving holidaymakers bucket-loads of choice!
2) Exciting enhancements:
Larger capacity vessels, new ship builds and improved onboard activities have also contributed to the expansion in the cruise industry worldwide. Companies such as Royal Caribbean International, Carnival Cruise Line and Celebrity Cruises have spent hundreds of millions of dollars refurbishing their fleets, decking them out with the finest grade restaurants, brand new sporting equipment, improved technology and the addition of brand new plush fixtures and fittings. All of this helps to modernise the public's perception of cruising, not to mention increase the appeal of this type of holiday.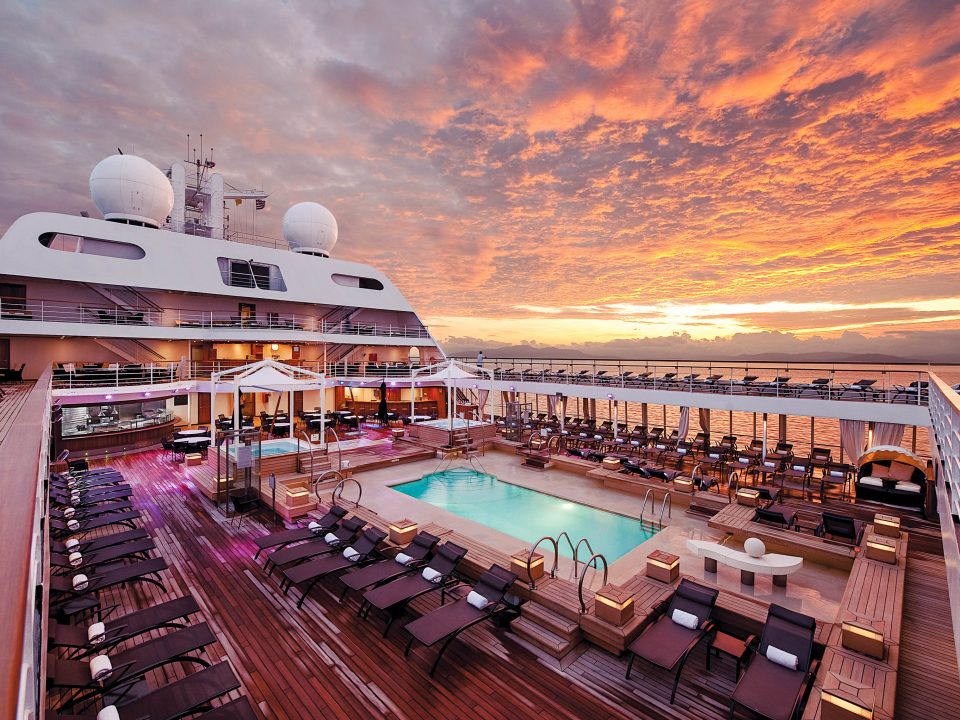 Some exciting recent enhancements have included:
Carnival Cruise Line's new WaterWorks aqua park, added to their ship Carnival Spirit.
Celebrity spending $140 million refurbishing four of their Millennium-class ships.
Princess adding new outdoor cinemas, "lawns" and better dining facilities onboard several of their ships.
Royal Caribbean investing heavily in technology, adding a new digital way-finding system to their ships, plus they put iPads in all staterooms.
And some upcoming enhancements:
146-ton ship Norwegian Breakaway, due to be delivered in April this year, will carry 4,000 passengers. The cruise line has a second ship bring built too, which will hold the same capacity of guests.
Princess Cruises will take delivery of Royal Princess, 20% bigger than the largest princess ships currently afloat. Princess promise novel twists in dining and entertainment onboard Royal.
3) Fabulous offers:
The cruise industry is famed for its exciting sales, fabulous offers and free upgrades at key times throughout the year. In fact, some of these sales are now regarded as big events in the cruise enthusiast's calendar! For example, Royal Caribbean runs a popular sale event known as the "3-Day WOW Sale". Those who book a cruise within this three day time slot will gain free credits to spend during their holiday, plus Royal Caribbean offer great prices on some of the most sought after itineraries during this time. Then there's "National Cruise Week", where travel agents host special party-like events in their shops and major cruise lines offer amazing discounts and a host of free upgrades.
Interested in a cruise holiday this year and looking for a great offer? Find the latest cruise deals here! Will you be taking a cruise in 2013? Did you manage to snag a great deal in one of the exclusive sales in 2012? Let us know in the comments below!